Sam Ali
"Optimising your online presence for maximum impact, with expertly implemented digital marketing strategies."
I am a multi-skilled digital marketer with expertise in SEO, PPC, Socials, & Graphic Design.
I've helped businesses in various industries grow online. Let's Connect Now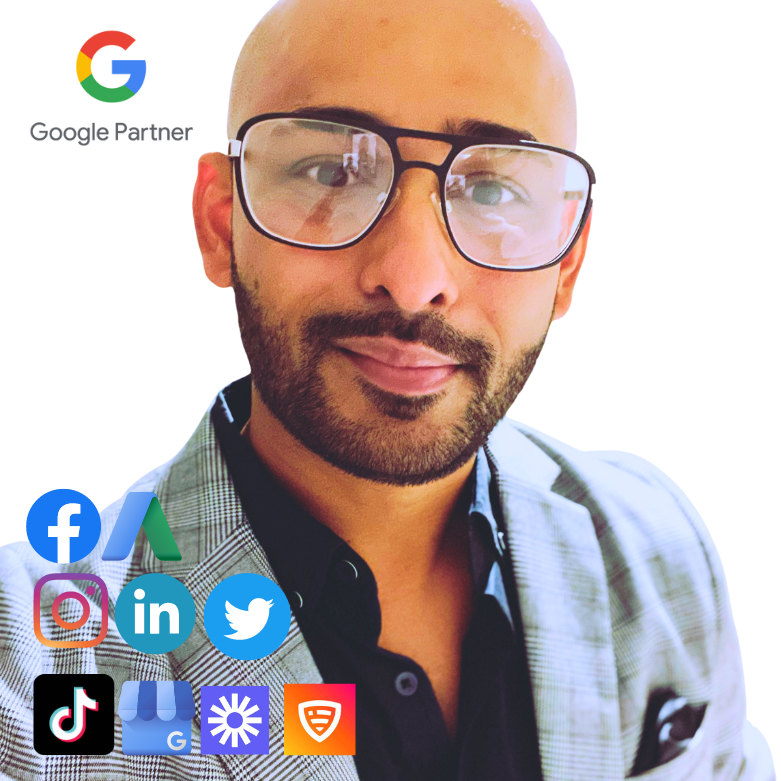 "Are you tired of your small to medium business being passed around from one marketing manager to another with no clear strategy in place? Look no further! I am a hands-on optimisation specialist who will be your point of contact and help your business achieve its goals through targeted marketing efforts."
I am dedicated to providing my clients with measurable results through the implementation of effective marketing strategies. I specialize in creating tailored solutions that utilize a variety of digital marketing channels including targeted ad campaigns, social media marketing, and content marketing. My expertise in these areas, coupled with a data-driven approach and a deep understanding of the current digital landscape, allows me to confidently assist businesses of all sizes in achieving their marketing goals.By working together, we can create a comprehensive and effective marketing plan that will help your business reach its target audience and drive conversions. My goal is to empower you with the necessary tools and strategies to succeed in the online world, and I look forward to the opportunity to discuss how I can help your business reach its full potential.
As a small business owner, you can't afford to miss out on the opportunity to reach potential customers through advertising on Google Ads, Facebook & Tiktok. These platforms have proven to be effective in driving website traffic, lead generation, and customer conversion.Don't let your business get left behind in the digital age. Invest in your future and get in touch with me now to start creating targeted and effective marketing campaigns on Google Ads and Facebook. With my help, you can reach your goals and drive success for your business. Don't wait - the time to act is now.
---
"I look forward to the opportunity to learn more about your brand and how I can assist you in implementing effective marketing strategies. I invite you to reach out to me for further discussion, and I am excited to help your business reach its full potential. Let's connect soon."
---
projects
My recent projects showcase our proficiency in creating captivating websites, refining SEO, managing SEM, optimizing CRO, and navigating the intricate realms of Meta, Microsoft, Google & TikTok marketing.
---

---
Copyright © 2023 -LTDM.